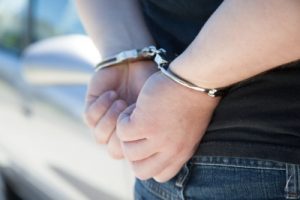 Sydney, April 14 (IANS) A 21-year-old man has been arrested in the Australian state of New South Wales (NSW) after a paramedic was killed on duty in Sydney on Friday.
At about 5.30 a.m. local time, police officers were called to a fast-food restaurant on Queen Street in Campbelltown following reports that a male paramedic had been stabbed, Xinhua News Agency reported.
The paramedic, who was treated at the scene and taken to Liverpool Hospital, died later on.
A 21-year-old man was arrested at the scene and taken to Campbelltown Police Station. He is currently assisting police with inquiries.
Speaking at a press conference, NSW Health Secretary Susan Pearce extended her condolences to the bereaved family.
"To lose someone in this way is incomprehensible to us. Our health system has been through a lot over these last three years," said Pearce.
NSW Ambulance Commissioner Dominic Morgan revealed more details about the victim, noting that he was a 29-year-old male and had been a paramedic for about 12 months.
The paramedic and his colleague had worked through the night shift. They had just finished a case at the local hospital and were literally grabbing some sustenance at the restaurant, Morgan said.
"It was 5:29 a.m. So it was getting towards the last hour or two of their shift," the commissioner added.
NSW Police Deputy Commissioner Mal Lanyon said that on arrival, police were confronted by a 21-year-old man who was armed with a knife.
"In order to render assistance to paramedics on the scene, police were forced to use a taser and subsequently arrested that 21-year-old male," said Lanyon.
According to the police officer, at the current stage, evidence suggested that there is only one person involved and that person is in custody at Campbelltown Police Station.
A crime scene has been established, which is being forensically examined by specialist officers.